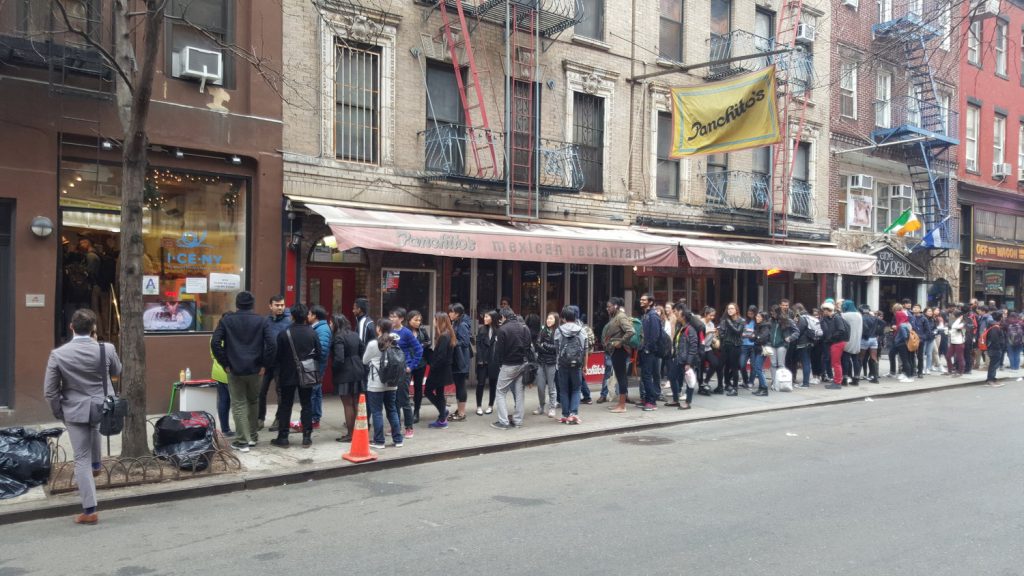 DISCOVER OUR STORY
We first introduced our original smashed and rolled ice cream to the world under the name "I-TIM-PAD" in Thailand. We were able to successfully open our first U.S. location in New York City and named it I•CE•NY. Now we've established over 250 locations all across Asia and over 20 locations in the U.S. with hopes of expanding even further.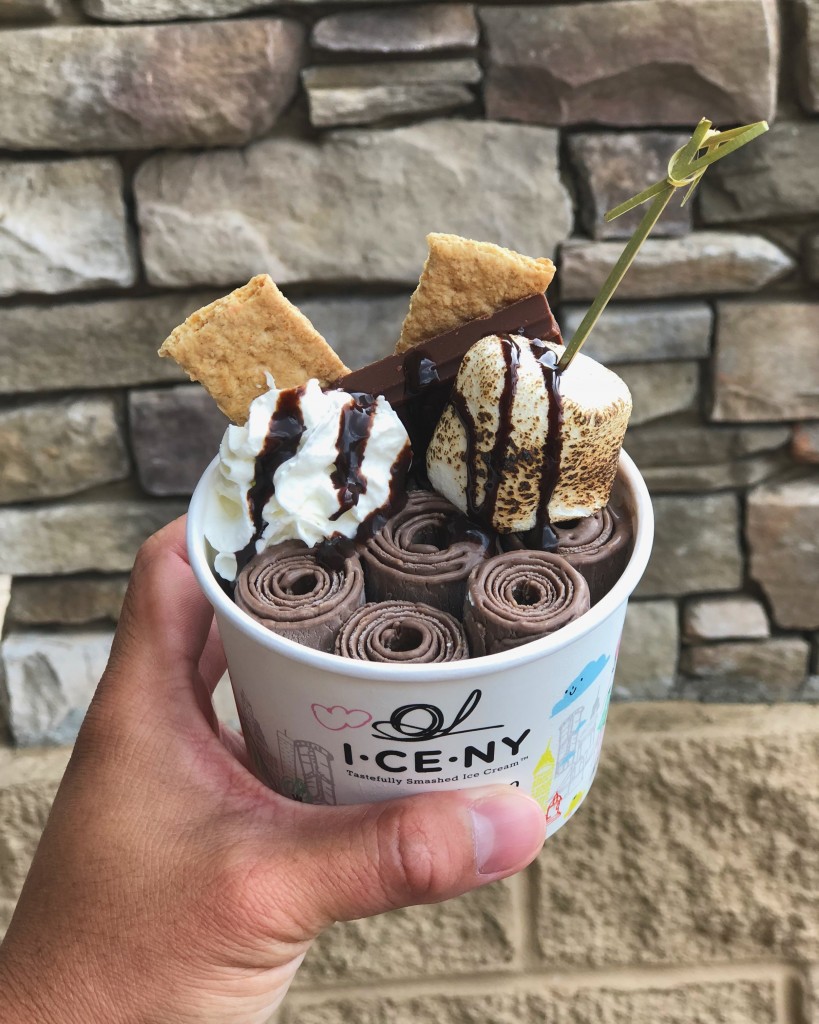 WHAT DOES IT TASTE LIKE
Our ice cream has a uniquely smooth and fun texture. Because of our distinctive freezing technique, we are able to create ice cream that is *creamy and smooth by balancing the size of ice crystals and air in the ice cream. Customizing your order with mix-in ingredients, such as fresh fruits or your favorite candy bar, enhances your experience, giving you a texture you'll keep coming back for. * the level of creaminess varies based on the water content of mix-in(s) ingredient(s) you choose.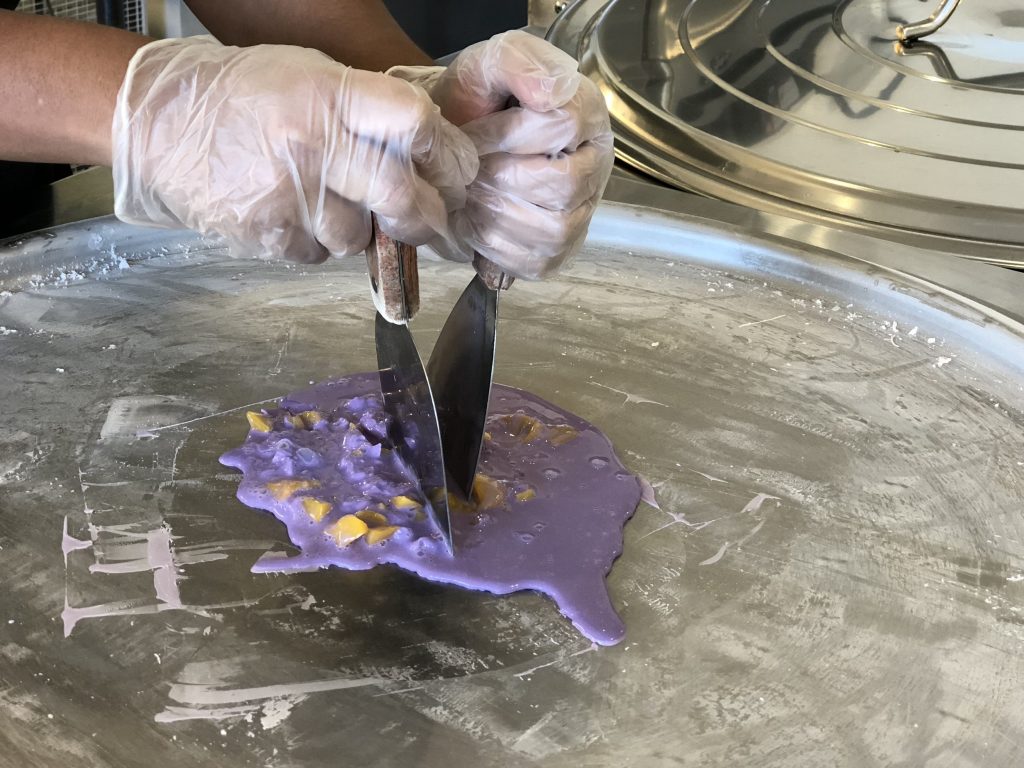 HOW IT'S MADE
The process starts by pouring our premium ice cream base with your choice of mix-in ingredients on our custom designed metal plate that can get as cold as -15 degrees Fahrenheit. We then use metal paddles to quickly chop and smash the ingredients together and spread it into a thin layer. In just two minutes, the ice cream firms up and it's scraped into chubby rolls, ready to serve